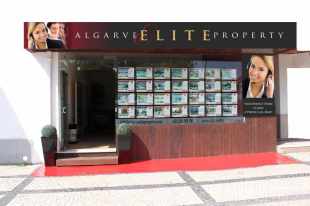 Algarveeliteproperty is a Government licensed Estate Agent (AMI - 8721) managed by multi-lingual staff with a proven track record in both Property management and real estate sales both in Portugal and England.
Our teams of Portuguese and English nationals have combined their joint 30 years of knowledge and skills, to offer you an unrivalled specialist service, to help both purchase and successfully manage your property in the Algarve.

We listen to your needs and respect the enormous trust all our clients put in us to help and advise them correctly. We acknowledge that everyone has different methods of arriving at a decision and we also recognise that clients do not have time to waste. Therefore, we always take time at the outset to get to know our clients and to discuss their needs and requirements very carefully. We like to listen, and believe this to be one of the main reasons for our success.

We believe with representatives in both the UK and in the Algarve you will agree that our team brings together a wealth of experience in the Real Estate sector and prides itself on a personalised, friendly and efficient service.


Our services

We act as intermediaries between sellers and buyers with the objective to ensure confidence to our clients, building and consolidating an ongoing relationship for the future.
Our personally tailored service combines the best of old fashioned values with a modern day approach.