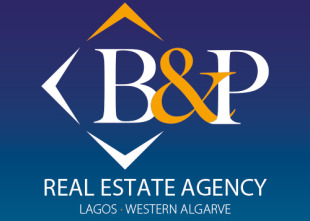 About B & P Real Estate
Our company philosophy is to offer you property for sale in Portugal, at the right price with support and independent advice. Our unique service provides a one stop shop for the regions key locations. We are committed to find every potential client the home to suit them.
We have formed strong links with a network of Portuguese partners, ensuring that the highest standards are maintained.
We realise that it is very important that when you visit the Western Algarve, you are looked after by friendly, professional staff in a 'no pressure' environment.
We are very selective with the properties in our sales portfolios, we will only offer you properties that we would want to buy ourselves.
About us
Owner of B&P Real Estate Agents David Westmoreland has extensive sales and marketing experience at both management and operational levels. B&P are now part of Inspired Group of companies selling and managing properties across the Western Algarve. Inspired Properties concentrates on pure property investment opportunities, whilst Resort Resales Algarve and Resort Rentals Algarve focus on selling and managing properties on the regions leading Resorts.
Well known in the Portuguese property market, David worked for 4 years as the Sales Director for the Western Algarve's leading Developer, The Vigia Group, managing sales at their 8 award winning resorts.
A resort specialist with an intrinstic knowledge of property sales and property management, David and his team can provide an incomparable standard of service to clients.
All our staff are well equipped experienced sales advisers. They will give you the facts you need to know to guide you every step of the way.
Our Services
B&P Real Estate Agents aims to provide a one-stop shop for your property investment needs. This starts with knowing your requirements. The first and most important step of the process is listening to your needs.
If your ideal property is not within our portfolio, our second step is to search and find it for you. Over the years, we have created relationships with local builders, developers, resorts, and individual property owners which enable us to source the property most suitable to your requirements.
Through-out this process, we will provide you with sound, impartial advice to ensure you ultimately purchase the right property; and we will use our local market knowledge and strong negotiation skills to ensure you purchase with the best possible terms. Once you have selected your property, we will guide you through the buying process and provide you with introductions to qualified service provider offering:
*Legal representation
*Fiscal representation
*Mortgage & financial services
*Currency exchange
*Furnishings and décor
*Property Management and Rentals – Resort Rentals Algarve
*Property Resale – Resort Resales Algarve