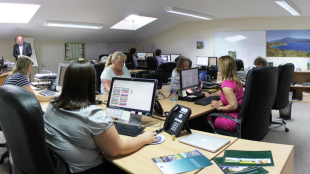 The Directors of the Halcyon Developments Group have handed over nearly 3,000 overseas properties globally since 2003. The company sells unique holiday properties in its own developments that are currently underway, including Halcyon Retreat (Limousin, France), Hera Bay (Samos, Greece) and Halcyon Palms (Florida, USA). Uniquely, these premium resorts include stunning facilities for all ages, from luxurious spas to marinas, swimming pools to fishing, huge indoor children's centres to tennis courts.
At the Halcyon Developments Group our aim is to make your property purchase as hassle-free, secure, enjoyable and profitable as possible. We understand that your satisfaction is incredibly important to us which is why when you do business with us you are given the reassurance of lifelong aftersales care.
From the moment you decide to buy through us to the time you decide to sell again (if you want to of course!), we will not only keep you up to date at every stage of your purchase but we're also here to answer your every query from a faulty light bulb to a last minute change in plans.
You are more than welcome to visit the Halcyon Developments Group head office in Tavistock, in the heart of Devon in the UK. The experienced, friendly and knowledgeable team will happily discuss what your requirements are and will help you find a property that suits your personal needs.