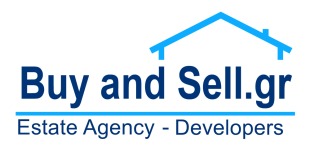 We are a well-established, licensed real estate agency and a member of Greek and European estate agents unions.
Living and working permanently in Aghios Nikolaos Crete for the last 30 years has given us an intimate knowledge, not only of the town and surrounding villages, but also of traditions, laws and by-laws.

Aghios Nikolaos is one of the most beautiful places in the world. This picturesque corner of Europe is outlined by the crystal clear, blue water of the Mirabello Bay and is protected by the magnificent mountains of Sitia and Lasithi. The excellent north-eastern Crete's low humidity climate is probably the best in Greece.

It is a 40-minute drive to Heraklion International Airport and a moderately short flight away from all major European cities.

Over the years we have witnessed dramatic modernization, but thankfully, without compromising the landscape or the Cretan culture.
People are friendly, helpful and crime is almost non-existent.


Where better to build your home in the sun?
So whether your looking for a luxury house, a villa, an apartment in town, an old stone house in need of renovation or a plot of land to build your dream house to your own specifications - we are here to make it easy. For your Crete property such as villas, apartments, houses, plots of land, businesses, etc., let us help you in your quest to find the perfect property for a holiday home or permanent residence.