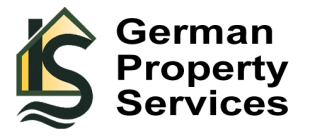 Welcome to one of the loveliest parts of Germany – the Mosel (Moselle) valley, or the Eifel and Hunsrueck hills.

Our beautiful area with lots of sunshine is within easy travelling distance of Frankfurt-Hahn airport, which is serviced by a number of low-cost airlines like Ryanair.

Whether you are looking for a holiday home or permanent residence for relocation or retirement - distance is no problem for a weekend trip, or to keep in touch with your beloved ones.

We will help you find your dream home in this beautiful area, and with our unique service we make buying a house in Germany as easy and carefree for you as possible.


Our Company

We have worked in the field of property and construction for nearly 30 years, mainly in Germany and Britain. Our extensive practical knowledge of the property market in Germany and abroad enables us to efficiently assist our growing number of clients from all over the world, who would like to buy a property in our beautiful area, but are not familiar with the German buying system.

In our office in Zell (Mosel), located in the historic old town with views of the river, we offer buyers and sellers the opportunity to meet us and get information about properties for sale and the service we provide.

As a small family business we feel personally obliged to our buyers and sellers, and our prime task is to have happy clients on both sides. The service we offer goes well beyond the tasks of a standard estate agency and is unique in our area. Please ask for details or have a look on our website www.german-properties.de

We look forward to assisting you with the purchase of your dream home in Germany, and are very pleased to answer any questions you have.