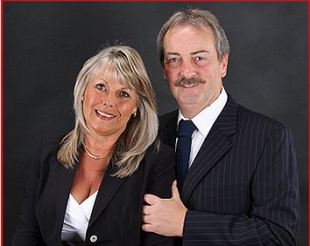 Homes of America is a family business selling homes and businesses in Florida since the 1990's. First established in the U.K. as a Ltd company and transferred to Florida as Homes of America Realty Group LLC. A fully LICENSED REAL ESTATE BROKERAGE offering professionally trained and experienced Realtors who are qualified to work independently under the code of ethics of the National Association of Realtors (N.A.R) and the Florida Real Estate Commission (F.R.E.C.). The Broker is fully licensed by the Florida Real Estate Board and is accountable under Florida State law offering you full 'representation' when buying a property or business in Florida. It is through their business ethics they have achieved status of accredited members of the Better Business Bureau.

If it is a new life in Florida you are looking for then you need to speak with Homes of America, they will assist you with your business purchase and link that to your visa application. Having been through the process of moving families over to U.S.A their extensive knowledge is invaluable. Full references available illustrating their professional but relaxed attitude.

Use their years of experience to benefit yours !

WHY CHOOSE HOMES OF AMERICA ?

Buying a house or business in America is very different than buying in the U.K. It is important that you understand FLORIDA REAL ESTATE LAWS before you start your search. For your own protection, you need to ensure that you are covered by LICENSED REPRESENTATION. You would not go into court without your lawyer……do not buy your home without your Homes of America Real Estate professional. This service does not cost you any money. Remuneration is gained from the seller.

Homes of America are trained to help you purchase your property in Florida safely. They share both their professional and personal expert knowledge with you to help avoid the many pitfalls. Homes of America offer a very natural and unpressured approach and yet remain professional in all their duties to you.