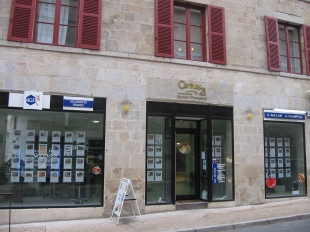 THE AGENCY YOU CAN TRUST !

We are a groupment of 4 agencies in 4 various areas of CENTRAL LIMOUSIN :

- The head office in EYMOUTIERS
- Branches in ST LEONARD DE NOBLAT
- BUGEAT & MAGNAC BOURG.

WE HAVE ENGLISH SPEAKING STAFF IN EVERY AGENCY
Our bilingual website www.fralimo.com in french and in english offers a superb selection of stunning properties throughout

LIMOUSIN :land - barns - houses - businesses -renovation projects.

WE HAVE IT ALL !!
Free consultations with our fully trained staff and our professional partners on sale and puchase, free evaluations of the property and estimation of the cost of the whole of the project, insurance and financial advice will give you peace of mind and
allow to conclude your french purchase successfully.

AFTER PURCHASE CARE :
Helping hand every step of the way from finding an accomodation to dealing with authorities, insurance and bank at no extra charge.