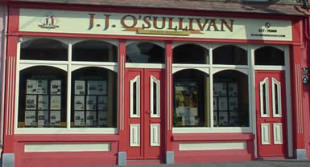 Welcome to J.J O' Sullivan Estate Agents CastletownBere, Beara, Co. Cork.

We are one of the leading providers of residential and commercial property in Beara.

Services available at our office range from mortgages and saving plans to home insurance and guaranteed bonds. To arrange a friendly appointment to discuss your needs please contact our office on 353 (27) 70900.