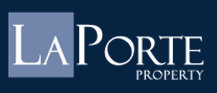 About Us

Buying property in Dordogne and Lot et Garonne
We are an international estate agency in the beautiful French countryside south of the River Dordogne, covering the southern Dordogne and the northern Lot et Garonne.

International clients

We have an exclusive international clientele from UK, northern Europe, North America, South Africa and Australia who come to us because of the service we offer them.

Our experienced senior staff are lucky enough to live and work permanently in this stunning corner of France with its wonderful quality of life. We have experienced the move to France and so we understand the cultural differences between the markets and are best prepared to help our clients search for their ideal properties and to guide them through the buying process.

Quality properties

We have a wide range of good quality properties on our books and are also part of a network of partner agencies so can act as a one stop shop for your search in our area.

Your Personal Brief

Try out our La Porte 'personal brief ' questionnaire. You'll see that we want to fully understand your needs in order to find you the right property. We hope you'll find it useful in your thinking.

Professional service

At La Porte our team is extremely professional, and very friendly. You can speak to us in English and we aim to make the whole process very smooth and enjoyable - from initial contact with us to signing for your house.

We will offer you advice throughout and will help to introduce you to specialist partners so that you have all your needs covered – from settling in to architects, builders, finance and tax advice, if you want it.

Living in our beautiful corner of France is a joy – let us help you to enjoy it too.