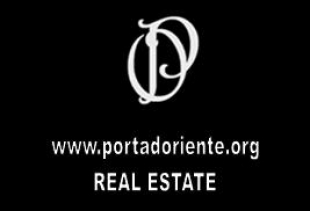 Porta d'Oriente's investments comes from an attentive and precise study of the reality. The area of influence are two:

Alta Irpinia, territory of Avellino's Province – Campania –and, the Vulture, territory of Potenza's Province – Basilicata-. The projects, "Marvellous Calitri", "Wonderfull Irtpina"
and "Fantastic Vulture", are including real estate proposals in superb medieval suburbs and country houses with enchanting panoramas.

Thanks to a joined team made up of architects, surveyors and construction company specialized in restructuring, Porta d'Oriente's product can be considered unique and complete.

The possibility to reach us with easiness thanks to the two international airports of Bari and Naples and the best relation quality/price of life, make interesting this unknown part of Italy.
The selected areas are part of a unique project of tourist integrated system planned by the respective regions of competence.

The owner is Emma Basile booked in the office of the real estate agents to the Avellino's Chamber of Commerce and FIAIP, the most important Italian federation of the this sector and with particular attention to the tourist section of the real estate division. Emma got a degree in International and Diplomatic Sciences at the University of Naples "L'Orientale", followed by a Master in "Marketing of territory and tourist incoming" in Milan and a Certificate in real estate.

The services:

- Possibility to choose among a wide range of properties;

- Offer of customised "viewing trip" to visit the most interesting properties and to meet and familiarize with the territory;

- Bilingual tourist guide for all the duration of the "viewing trip";

- Legal consultancy service thanks to the collaboration of specialised lawyers in the real estate service;

- Assistance during the entire phase of estate selection: previous to the purchase and during the bureaucratic procedure;

- Assistance after the purchase for redecoration: Italian current account opening, stipulation of contracts for energy power, water and gas;

- Maintenance and different services;

- Management of tourist renting services.