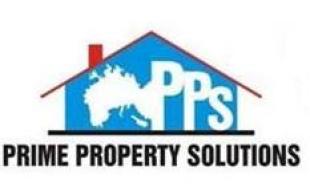 Prime Property Solutions (PPS) is an English owned and managed Bodrum Properties Real Estate Agency connecting those wishing to purchase property on the Bodrum Peninsula, with property developers and owners of properties for sale, mediating between the two parties and managing the purchase process through to successful completion.

We are independent company based in Gumbet, Bodrum and our client base has primarily built up via the internet and by personal recommendation. We are pleased to have assisted many satisfied customers purchase properties on the Bodrum Peninsula and make their homes in Turkey. Examples of these can be found on our Testimonials page.

Turkey properties are available for purchase by non-Turkish nationals subject to permission from the Military Authorities. Whilst buying a property in Turkey is relatively straightforward, it is very different from the UK and European processes and can therefore be confusing and daunting for those who are not fully conversant with the process and who do not speak the native language. PPS are here to help and advise on every aspect of buying a property, home furnishing, maintaining and renting properties in Bodrum. This includes introducing you to other professional and reputable service providers in specialist areas such as: Solicitors, Translators, Property Management and Rental Management organisations.

The Turkish Authorities have set the chargeable commission rate on property sales/purchases at 3% from the Seller and 3% from the Buyer. PPS works closely with our chosen property developers whose properties we advertise and we are pleased to offer many of the properties in our portfolio at 0% Buyers commission. This gives you, the customer, genuine financial savings. As we are an independent company, we are not restricted to one developer or seller and can therefore offer you impartial advice on the best locations and properties to suit you and your family, your needs and your budget.