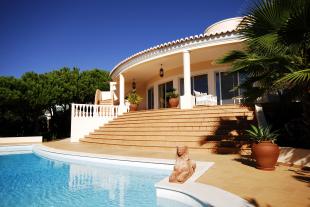 Proluna Real Estate

We are a licensed real estate agent located in the East Algarve. Next to a real estate agency we also have a villa rental and management company which makes unique. It is this combination which gives us the knowledge and expertise to help you, not only find your dream property, but can also help you get settled in and help you get a rental return out of your property.

As a real estate company we are entirely customer focused, and see it as our initiative to be quality based in order to maintain our high standards and our reputation as being a company that exceeds customer expectations. This comes naturally to us as we come from a villa management and holiday rentals background where this is key

We speak English, Portuguese and Dutch and are here to help you make the right decision. During the property visits we can provide you with all the ins-and outs about the property, area, rental potential etc.

We are also part of a network of agents active in the Algarve so if we don't have it we will find it for you. In the end it is in both our interests to find you the property you have been looking for!