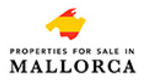 About Us

Properties for Sale in Mallorca.co.uk is the web-site of Mallorca Properties run by Rob & Isobel Sellors based in the UK. We support and work alongside 6 well established estate agents and 3 developers, all of whom are based in Mallorca.

Some of our agents have been running their businesses for over 30 years in Mallorca and they have a wealth of knowledge and experience. During this time they have assisted many property buyers to find the home of their dreams.

Rob & Isobel have a property in Mallorca, but live most of the year in the UK. Their job is to introduce clients to property opportunities in Mallorca and to assist the smooth running of the process of finding and buying a property on the island.

In addition to their own personal experience, they work with a network of agents enabling them to bring to you virtually any property on the island. They take time to listen carefully to your specific needs, requirements and desires for your dream home, whether it be a small apartment or a magnificent villa. It is with much pleasure that they look forward to helping you find your ideal home in the beautiful island of Mallorca.