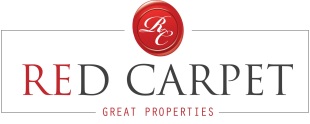 MISSION
Being the Real estate reference network of the Italian market, for the excellence of the service offered to the customers, the competence and the reliability of the operating ones.

VALUES
Innovation, competence, professionality.

Pirelli RE Franchising is introduced to the market with a model of innovative business: not only Real Estate Agents, but also Real Estate Advisers organized in one territorial network which is the expression of an entrepreneurial reality that is the protagonist of the market, able to support the own customers in the real estate acquisition aware, seen and faced with the optical of an investment to all the effects. The quality of the products and the services distributes to you represents the engagement that Pirelli RE Franchising puts to disposition of the Agencies affiliated to all advantage of the final consumer. The credibility of the Net is confirmed from the competence and the tradition of the Group of which Pirelli RE Franchising makes integrating part. The income in the real estate market "retail" allows to Pirelli RE Franchising to offer also to the private ones, to the professionals and the small company the professionality and the style that makes Pirelli & C. Real Estate currently undiscussed leader in the real estate market business. Thanks to the own extraction of origin, specialistic and managerial, and moreover to the partnership with first banking groups and insurance ones, Pirelli RE Franchising is in a position to offer to the own customers one integrated vision of the field and services to high added value.

MANAGEMENT
Pirelli RE Franchising selects and places competences and ability of high professional and deontologic profile at the own affiliates's disposition, in order to develop characteristics such as seriousness and attention to the "customer service", indispensable in order to operate in the context of the real estate market consumer. Aim of the management is to make grow and to situate Pirelli RE Franchising as leader of the real estate market in the segment "retail".

Pirelli RE Franchising is proposed in the real estate market consumer with a model of innovative business, that aim at helping actively the evolution of the qualitative standards of the offer to the final customer.


Pirelli RE Franchising makes use of able real estate advisers to support the own customers in all the relative choices to the sale of pieces of real estate, the lease, the financing and the relative investment. An advising that doesn't end up with the realization of an acquisition or a cession, but it continues in the time with the post-sale assistance and integration of the pocketbook of the services offers.