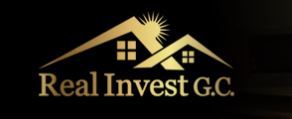 The company is established by Sunniva Torset, law school graduate and former associate at the law firm Adnor Advokat ANS in Trondheim (See link).

We specialize in sales in the south of Gran Canaria, but will also offer several additional administrative services.

SATISFIED CUSTOMERS / CUSTOMER SAFETY

The most important thing for us, is a satisfied client. A key word in this property process is customer safety. Honesty, ethics, professionalism and efficency are other important elements that we strive for

BROKER CONTRACT

We are very flexible in terms of the agency assignment. If you would like a personal advisor while you are here on the island, we can give you professional guidance to find the property of your dreams, as we know most of the properties, prices and the market in general.

RESULTS / OBJECTIVES

Our intention is to offer the most interesting and cheapest properties on the market in terms of price vs quality. Our goal is that satisfied customers will recommend us to their friends and family, so that the company can grow and develop itself in a positive direction thanks to its excellent reputation. We appreciate your confidence and hope for a great collaboration and a good friendship.