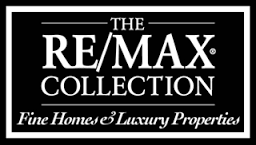 THE REMAX COLLECTION NEW ZEALAND - luxury and lifestyle properties
With many years of personal experience in this magnificent country we offer for your confidence a friendly, discreet and high value relationship of trust to property buyers from around the world.

At Remax Premier New Zealand estate agents we guide you through every step of the pathway to owning an amazing property in this stable and growth positive estate market - you can buy with confidence here.

New Zealand – an excellent blue chip place to invest and live, or to own property and visit as suits your current lifestyle and needs. Offering a mild and temperate climate, stable legal and governance systems and a fully cosmopolitan society this is a great country to make your future in.

The range of property options in the New Zealand market makes it an attractive place to invest for property buyers of all budgets. From bare land to well established mature residences we can help you make a wise and enjoyable property investment here.

We stand ready to assist you in the smallest detail of your property purchase and our team look forward to speaking with you in confidence soon.