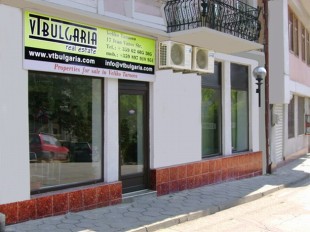 At VT Bulgaria it's not about us, it's about you.

We will briefly present ourselves and if you would like to know more we will be happy to answer your questions. Alternatively you can ask our clients about us.

We are a small therefore flexible team of professionals with over 9 years of experience in the sphere of real estate business. All of our staff are approachable and trustworthy, dedicated, speak fluent English and have graduated at the most renowned universities in Bulgaria.

We have excellent local knowledge and expertise as we are based in the city of Veliko Tarnovo.

Nowadays, when the property market is always changing, we follow daily the latest news and tendencies and provide you with up-to-date, independent advice. We familiarize ourselves with new legislation and make sure our clients' interests are protected in every possible way.

For us the clients' satisfaction matters more than a blind pursuit of fees.

The aim of VT Bulgaria during our collaboration is to fulfill your wishes and to bear the strain of the detail, leaving you stress free to make the important decisions.

We offer a wide range of services from property buying to aftersales but if you have different requirements, we will tailor our services to suit your individual needs.