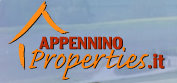 Who We Are?

Appenninoproperties.it is an association of ten highly trained professionals, all of whom have long experience of working within the Italian property market.

Conceived and started in 2005, these professionals have all combined their talents and resources to offer an unrivalled wealth of skills and expertise, allowing you the opportunity to realise and live your Italian dream.

This professionalism, along with detailed research of what appeals and motivates clients to buy in Italy, have allowed them to unite into a highly-trained and very focused specialist team who are able to offer an unrivalled range of superb quality properties.

Why us?

Extensive market research, focus groups and direct feedback from clients who have previously attempted to buy a home, have all identified that, whilst there are many Italian properties for sale, all offered by a multitude of Italian agents, the standard of the properties and (most importantly) the service received from these agents left much to be desired.

A common complaint was that the prospective buyer received extremely poor service, with inefficient (or even completely lacking) communication, insufficient information and a whole raft of unnecessary bureaucracy.

They have found that the process, instead of being an enjoyable and exciting experience, instead was full of stress, was unnecessarily complicated and ultimately resulted in it being far more costly than at first anticipated.

We are proud to say that at Appennino Properties we have changed all that and that we offer a service that is second to none.

•Firstly, we have simplified the whole procedure, removing all unnecessary paperwork and solving any problems that may arise.

•We take on the burden of any bureaucracy, smoothing the path for you and allowing you to concentrate on what is most important to you ? Finding your dream Italian home.

•We guarantee to provide you fast, efficient and accurate information, on request, and usually within 24 hours.

•We offer a COMPLETE service, and will happily provide you with any information requested.

•Generally, we can complete the transaction for you (from initial viewing and acceptance of your offer to the final signing) within four weeks and even sooner if required.

As well, to make things easy for you we also offer a service unique for property sales and the property market in Italy.

Generally, when buying an Italian property, when you have seen your dream Casa in the sun or your perfect country farmhouse, the starting point is the negotiated price (the price negotiated by the agent with the vendor). Once the price has been agreed then the process (and the costs) start.

Appennino Properties are happy to negotiate with you an INCLUSIVE and COMPLETE price. Because of the structure and professionalism of Appennino Properties, we are able to reach an agreement between you and the vendor, whereby ALL of the costs associated with Italian Property Sales (Notiao fees, Land Registry fees, Stamp due, Taxes, Translation Costs, Technical expenses etc.) are INCLUDED in the negotiated price

In other words you will only need to pay ONE price and ONE cost. So all that you have to worry about and do is:

•Choose the property.

•Negotiate and agree an all inclusive price if wanted

•Agree to a signing date for the property transfer and the final payment of the money.

•On the agreed date, you will sign the documents and the property and keys will be transferred to you without any other costs, worries or anything extra added!